Los Alamos Medical Center & NM Perinatal Collaborative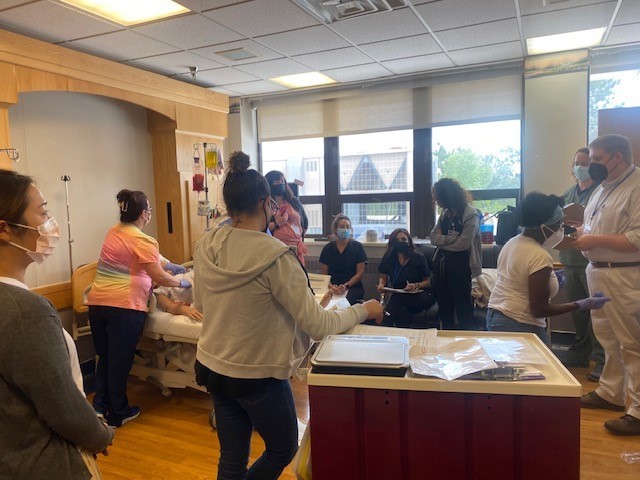 Los Alamos Medical Center partnered with the New Mexico Perinatal Collaborative to provide the latest OB training and education for medical staff. The training consisted of two sessions and the topics included shoulder dystocia, post-partum hemorrhage, pre-eclampsia, neonatal resuscitation, and NICU care.
"It was a great opportunity to get several departments involved in drills. Having NMPC come out to our facility was an awesome and educational experience," said RN Dana Melton. "I am grateful to have them here in New Mexico to share their knowledge and experience to help us care for our patients."
The educational drills and hands on emergency simulations provided LAMC medical staff the opportunity to learn new standards of care for perinatal care. Our patients health is our number one priority, and we feel honored to provide care to our friends and neighbors.
Read All Posts