LAMC Welcomes Dr. Felice, DPM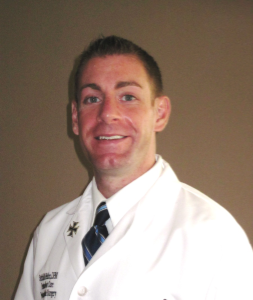 Dr. Seth Felice grew up in Minnesota, where he remained for his undergraduate studies at the University of Minnesota – Duluth, with a major in cell biology with chemistry and philosophy minors. He then attended Podiatric Medical School at Barry University in Miami, Florida, where he served as the president of the Barry Student Surgery Club and earned his Doctorate (DPM). After graduating in the top 25% of his class, he was selected for a three year surgical residency training program at the St. John Hospital and Medical Center, a major teaching hospital and historic trauma center in Detroit, Michigan.
His patient care philosophy is based on the belief that individual plans of care should be developed for each patient based on their activities and specific foot and ankle problem. By reading and publishing scientific papers as well as attending conferences and skills workshops, he remains up to date on the most proven - and most innovative - treatments for foot and ankle disorders in adults and children. He has been active in teaching resident doctors and attends many workshops for advanced surgery, including arthroscopy, plastic surgery, diabetic foot issues, and external fixation. He is proud to offer both surgical and non-surgical treatments for each patient with the goal of helping them enjoy an active and pain free life.
Dr. Felice currently lives in Los Alamos, New Mexico. In his free time, he can be found hiking the many trails of Los Alamos with his rescue dogs, looking for local gathering spots to watch NFL football, or riding his Harley motorcycle on "the hill."
Read All Posts