Heart Attacks Don't Care, But We Do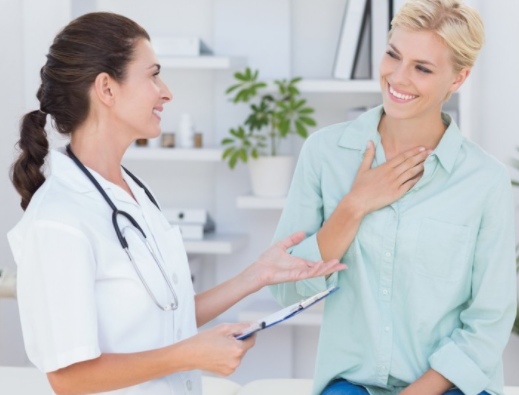 Heart attacks can happen anytime, anyplace --and to anyone. And when they do, every minute matters. After months of rigorous training and preparation, LAMC is better equipped than ever to offer live-saving care when and where you need it.
LAMC is committed to providing high quality emergency heart care close to home for the residents of Los Alamos Community. LAMC works closely with key community partners, including our local EMS to enhance coordination among everyone involved in a patient's care –from first responders to the hospital emergency department team, critical care staff to cardiac rehab.
As an accredited Chest Pain Center, LAMC has committed to a higher standard of care for emergency cardiac services, continual quality improvement in heart care, and community education and resources to help keep hearts healthy. [insert details about special heart educational programs, if applicable].
The warning signs of heart disease
Heart disease is the leading cause of death for men and women in the U.S., responsible for one in four deaths, according to the Centers for Disease Control & Prevention (CDC). But it doesn't have to be. Through education and early treatment, heart disease can be successfully treated and, in many cases, even prevented. Protect yourself and your loved ones by knowing the warning signs and symptoms people may experience before a heart attack:
Chest pain or discomfort
Upper body pain or discomfort in the arms, back, neck, jaw, or upper stomach
Shortness of breath
Nausea, lightheadedness, or cold sweats
While these are the primary signs of heart attack in adults, women can often experience less commons signs and symptoms, such as:
Sharp, burning chest pain
Fluttering in the chest (also known as arrhythmia)
Pain in the neck, jaw, abdomen, or throat
Upper back pain
Indigestion or heartburn
Nausea or vomiting
Extreme fatigue
Upper body discomfort
Shortness of breath
Swelling of the feet, ankles, legs, or abdomen
The good news is that everyone can lower the risk of heart disease by knowing these early signs of heart attack and practicing good preventive habits, including exercising regularly, eating a nutritious diet, avoiding smoking and controlling your blood pressure. If you or someone you know experiences symptoms of a heart attack, contact 911 immediately or proceed to the nearest emergency room or Accredited Chest Pain Center.
Read All Posts