Child Safety Seat Distribution Program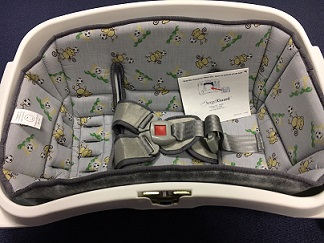 Los Alamos Medical Center is a Distribution Site for the New Mexico Child Safety Seat Distribution Program
Motor vehicle-related injuries remain the leading cause of death for children over one year of age. According to Safer New Mexico Now (SAFER), using child safety seats decreases the risk of death by an estimated 71 percent for infants and 54 percent for older children. It has been shown that child safety seat distribution programs increase child safety seat use rates. With 25 percent of children living below the poverty line in New Mexico, this program helps protect our most vulnerable population.
Los Alamos Medical Center is proud to be a distribution site for The New Mexico Child Safety Seat Distribution Program. This program allows for limited distribution of reduced cost seats to low-income families who meet programs requirements and to families whose child meets medically indicated requirements for specialized car seats.
Through the National Child Passenger Safety Certification Training Program (CPS certification program), which is a program of Safe Kids Worldwide, we have been able to train staff to become certified to assist parents and caregivers to receive hands-on assistance on the proper use of child restraint systems and safety belts.
The New Mexico Child Safety Seat Distribution Program (NMCSSDP) is a program funded by the New Mexico Department of Transportation (NMDOT) Traffic Safety Division (TSD), and administered by SAFER.
To find out more please contact our OB Department at 505.661.9230.